Aico Oswestry 2023
Thursday, November 2 – 10:30am – 4:30pm
The National HMO Network is delighted to invite you to our forthcoming conference
"Advances in Safety"
Location: Aico, Maesbury Road, Morda, Oswestry, SY10 8NR
Working in Partnership – HMO Network and Aico
Department for Levelling Up, Housing and Communities
Aico
Robin Stewart, Anthony Gold Solicitors
Sean Hooker – Head of Redress, Property Redress Scheme
Caroline Pattinson – Award winning HMO Landlord
Standard ticket is £149
Our Speakers
Caroline Pattinson – Chester Homeshare & Award winning HMO Landlord
Talk Topic: Why good, professional landlords are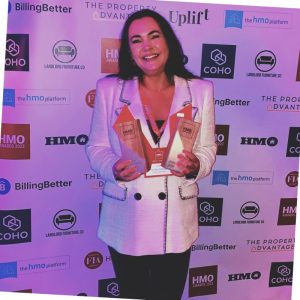 Specialist in UK Award Winning graduate and young professional co-living; upmarket shared homes to rent in Chester. Her specialism is putting the right people together to make friends, as well as creating luxury homes aimed at ages 21-33.
Caroline owns & manages her property portfolio. HMO rentals have been her core business for 25 years, along with Airbnb's in UK & Spain.
Caroline is highly experienced (20 years+) in purchasing & developing all kinds of properties: start to finish property renovation from bare brick through to gorgeous interior design, and ensuring top quality tenants. HMOs / Land / barn / heritage buildings / Spanish villas / new houses / large country house refurbs / multiple terraced houses… the lot!
Being a professional landlord and property investor / renovator has been hugely helped by her NatWest Banking background, including holding in senior positions at the Bank, a Property Finance Lender and a qualified mortgage advisor. It helps hugely to understand finance, customers & how to run a business!
Sean Hooker – Head of Redress, Property Redress Scheme
Talk Title: Raising the Bar – How will Renters Reform raise standards in the Sector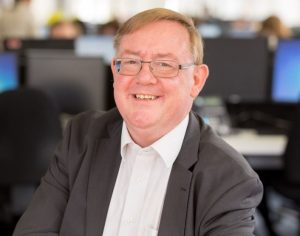 Sean Hooker is the Head of Redress for the Property Redress Scheme (PRS). He is a Qualified Adjudicator (ACIArb), CEDR Accredited Mediator and has a Professional Award in Ombudsman and Complaints Handling Practice (Queen Margaret University and Ombudsman Association). Following a long career in the insurance industry, Sean set up and ran the dispute resolution and adjudication service for an authorised tenancy deposit scheme before moving and setting up the ombudsman office at the Property Redress Scheme. A Government approved scheme, backed by legislation, the Property Redress Scheme is one of only two organisations that property agents must join to deal with their unresolved complaints.
Sean is involved with many bodies and forums and is frequently consulted on future changes and reforms in the sector by Government and the industry. He has written numerous articles and blogs on the property sector, appears regularly on podcasts, webinars and at live events, as well as television and radio.
The Property Redress Scheme is a consumer redress scheme authorised by the Department for Communities and Local Government (DCLG) and by the National Trading Standards Estate Agency Team to offer redress to consumers of lettings, property management and estate agents. It is also open to other property professionals to show they are committed to providing excellent customer service.
Andy Speake – Aico National Technical Manager
Talk Topic: HMO standards & smoke chamber demonstration. PLUS Tour of Aico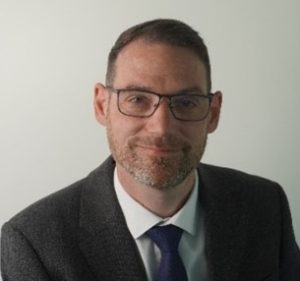 Andy's role as National Technical Manager within Aico provides technical expertise on domestic Fire and CO alarm production and installation. Andy has responsibility over the technical aspects of Aico products, support, and training, as well as working alongside various standards agencies and industry associations.
Along with Andy's role within the technical team at Aico, he is a board director of the FIA, a member of the FIA FD&A council, chairs the FIA IoT Forum and chairs the FIA Smoke Alarm Devices working group. Andy is an active member of CoGDEM (Council of Gas Detection and Environmental Monitoring) for expertise in domestic Carbon Monoxide alarms and is also a member of CENELEC Technical Committee 216 for gas detection. As a participant on several National and European committees, Andy is heavily involved in standardisation and is the convenor for the CENELEC working group responsible for BS EN 50292.
Andy's session will cover fire and CO standards relating to HMOs, Aico's alarm ranges, and a demonstration of our latest multi-sensor alarm using a test fire chamber.
Robin Stewart – Anthony Gold Solicitors
Talk Topic: Legal Roundup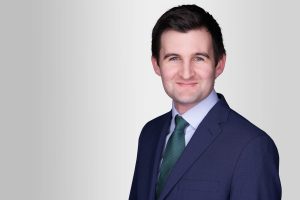 Robin is a senior associate at Anthony Gold. He specialises in property litigation, especially landlord and tenant disputes, and the regulatory law relating to rented property.
Robin's practice involves acting for landlords, tenants, property professionals, homeowners and businesses. He enjoys using specialist expertise to help a wide range of different types of client; he believes that it is vital that every client has access to quality advice and, when necessary, a robust advocate.
Robin also advises property agents on consumer law and trading standards and advises property professionals with updating their terms of business and tenancy agreements. When creating terms of business and updating tenancy agreements for agents he takes a meticulous but flexible approach, conscious that every business has its own culture and priorities.
Robin often acts in tribunal appeals, including appeals against improvement notices and prohibition orders, rent repayment order cases, and financial penalties under housing and consumer rights legislation. He also acts for businesses, company directors and private landlords in regulatory cases in the criminal courts. He is compassionate, non-judgemental, and focused on getting results.
Alex Parker – Aico National Account Manager
Talk Topic: Cebr research – what have we learnt?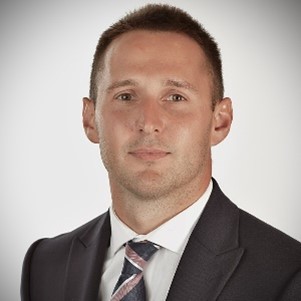 Alex joined Aico in 2019 as a regional specification manager for the East Midlands region. In this role, Alex focused primarily on advising social housing providers on the latest relevant standards across domestic fire and CO detection. He also spent time training electrical installers on Aico's CPD accredited Expert Installer scheme and worked with Aico's regional distribution customers.
Since early 2022, Alex has formed part of Aico's newly created national account team. In his role as national account manager, Alex continues to be part of Aico's external sales and specification team, and now works with a range of national distribution, development and partnership customers offering both technical and sales support.
His session will focus on research conducted by the Centre for Economics and Business Research (Cebr) on the impact of fire and will explore both the human and economic benefits of tighter legislation across the UK.
Luke Spanton – Department of Levelling Up
Talk Topic: Decent Homes Standards

Luke is the Head of Private Rented Sector Health, Safety, Quality and Net Zero at the Department for Levelling Up, Housing and Communities. He is working on the review of the Housing Health and Safety Rating System (HHSRS) and the introduction of a Decent Homes Standard in the sector. He also leads on Houses in Multiple Occupation (HMOs).
Luke is a qualified Environmental Health Officer and before he joined DLUHC, four years ago, he spent his career in private rented sector enforcement.
Jordan Toulson – HomeLink Product Manager
Talk Topic: Environmental monitoring for homes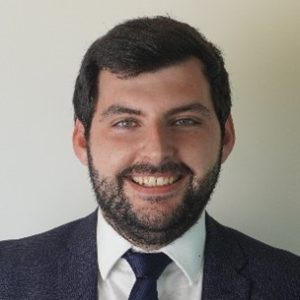 Jordan is an experienced Product Manager with a background in IoT and SaaS solutions. He is knowledgeable on the complete product lifecycle, from product definition through to benefits realisation and customer engagement.
Since joining Aico|HomeLINK in 2020, Jordan has become a SME in the role IoT has to play in Social Housing, specialising in the GDPR implications. Jordan looks after the HomeLINK Portal; the interface landlords utilise to visualise the data collected from their portfolio.
Jordan's session will focus on utilising IoT to manage and maintain good quality housing.
Getting there
Location of conference
Aico, Maesbury Rd, Oswestry SY10 8NR
https://goo.gl/maps/NDBKXizyNTgFhhrGA
By Car
Parking is available on-site but exit will only be available at the end of the conference due to the configuration of the car park.
If you need to leave before the end of the conference (4:30pm) you can either leave your car at the accommodation – Lion Quays and car share / taxi from hotel
By train
Closest railway station is Gobowen (between Oswestry & Wrexham)
www.nationalrail.co.uk/stations/GOB/details.html
Taxis
Best booked in advance Jeff& Burgess Taxis 01691 656367 or Higgins Taxis – 01691 652901
Accommodation
Lions Quay Hotel
We have arranged a discount for a limited number of rooms near the venue for Sunday 14th May at the beautiful Spa hotel Lions Quay at just £77 including bed and breakfast.
To book, please call reservations on 01691 684300 quoting 'AICO GA04152' and pay in advance directly to the hotel to secure this preferential rate.
https://www.lionquays.co.uk/
Check in from 3pm
Checkout is 11am (conference registration at 10:30am)