Online Conference and AGM 2023
National HMO Network Annual General Meeting & Legal Roundup on HMO's
Featuring Robin Stewart's legal update on renter's reform.
23rd May 2023

A copy of the slides are available here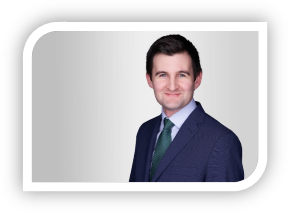 Headline Speaker – Robin Stewart
Anthony Gold Solicitors
Legal Roundup

Robin is a senior associate at Anthony Gold. He specialises
in property litigation, especially landlord and tenant disputes, and the regulatory law relating to rented property.
Robin's practice involves acting for landlords, tenants, property professionals, homeowners and businesses. He enjoys using specialist expertise to help a wide range of
different types of client; he believes that it is vital that every client has access to quality advice and, when necessary, a robust advocate.
Robin also advises property agents on consumer law and trading standards and advises property professionals with updating their terms of business and tenancy agreements. When creating terms of business and updating tenancy agreements for agents he takes a meticulous but flexible approach, conscious that every business has its own culture and priorities.
Robin often acts in tribunal appeals, including appeals against improvement notices and prohibition orders, rent repayment order cases, and financial penalties under housing and consumer rights legislation. He also acts for businesses, company directors and private landlords in regulatory cases in the criminal courts. He is compassionate, non-judgemental, and focused on getting results.
We are excited to be hosting our next in person conference in November and we will be announcing a huge discount code live at the AGM, so make sure you attend the AGM to access the code. The November conference will include Smoke Chamber demonstrations, a full spread lunch and top industry professionals speaking on a host of relevant topics.
We look forward to seeing you again.