Online 2021
National HMO Network AGM &
Fire Safety Act 2021 and Energy Improvement Proposals
Speaker: David d'Orton-Gibson
Date: 30th September 2021
Virtual Doors Open: 12:15pm for 12:30pm AGM
(Online Conference Link provided after registration)
We are pleased to announce our Annual General Meeting (Online Meeting) and our headline speaker David d'Orton-Gibson speaking on the Fire Safety Act 2021 and Energy Improvement Proposals.
This is a free event but you must register for entry and to receive your 1 hour CPD Certificate post event.
By registering for this event, if you are not already a member, you will automatically become a member of the National HMO Network.
Membership is free and you can opt to leave at anytime after the event.
TIME TABLE
| | |
| --- | --- |
| 12:15 PM | Virtual Doors Open |
| 12:30 PM | Annual General Meeting |
| 12:45 PM | Fire Safety Act 2021 and Energy Improvement Proposals – Speaker – David d'Orton-Gibson, Managing Director, TFP Online Ltd |
| 13:30 PM | Close |
AGM Agenda
Apologies
Treasurer's report
Network status change to Limited Company
Election of Steering Group
The members will be asked to approve a change of status of the Network found to be necessary and proposed by the steering Group, whereby the currently unincorporated National HMO Network will effectively cease, with all assets & liabilities being transferred to The National HMO Network Limited.
We understand that people are busy at this time so we would be extremely grateful if you could provide your proxy to Chair in order that we can formalise the new status of the network.
Headline Speaker – David d'Orton-Gibson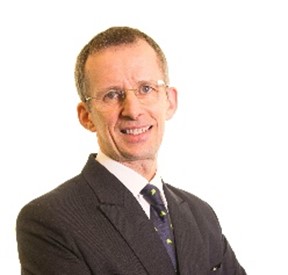 David has worked for over thirty years in the letting industry and has first hand experience of most roles involved in lettings. For the last 26 years he has run Training for Professionals working full time running training and consultancy for landlords and agents throughout England and Wales. He teaches public courses as well as running In House courses for local authorities, letting agents, landlord associations, housing associations, colleges and other bodies. Widely respected for his technical knowledge and teaching style, David combines an authoritative understanding of the legal framework with practical suggestions on working with people. He takes what can be legally complex and seeks to share that in an easy to understand style for the everyday man on the street.
Training for Professionals is the largest provider of lettings training across England and Wales. The helpline supports over 4,000 users, answering tens of thousands of calls a year.
We are also looking for new members to join the Steering Group, you can submit your interest here.